Passionate and experienced 
We have a passionate team of people who are highly trained and have a vast amount of experience in office ergonomics and seating design. Our focus is on providing you with the best solution for your back.
Achim Roetger
A founding member of Karo in 1986, Achim is an Industrial Engineer by training with extensive manufacturing experience in a variety of fields. He is passionate about ergonomic product design and creating seating solutions that help people lead healthier lives. "I enjoy being part of a professional team that continuously strives to apply innovative ways to assist people who have to deal with back issues due to incorrect sitting. Identifying a person's unique ergonomic requirements and being able to correctly address them, is immensely satisfying".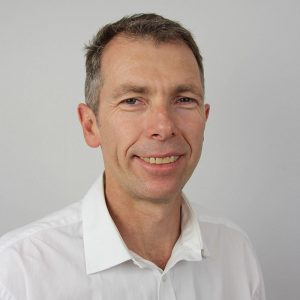 John Karle
For over 25 years, John has been in the office and casino seating space. You may know him for his work in new product and development at Karo Manufacturing, but John can also be credited with contributions to after sales service and supplier development. He holds an Honour's degree in Commerce from Unisa and currently resides in Modderfontein, Johannesburg. "If I am not at work, you will find me outdoors, whether it be on the edge of a sports field watching my kids, mountain biking, or hiking with my wife.".
Philip Wichmann
With 15 years of experience in the furniture industry and an extensive background in operations, Philip brings this knowledge and experience into the marketing and sales division of the business. He recently completed his Master's degree in Business Administration with Henley Business School and takes pride in delivering a superior customer experience that empowers customers to make informed decisions. "Nothing gives me more gratification than to be part of a team that values an individual's ergonomic wellbeing and strives to satisfy our client's specific ergonomic needs and requirements. I believe that one of the most significant qualities a person may have is the ability to learn from others. I find it rewarding seeing my team members challenged to excel in their areas of expertise so that as a team we can deliver the best possible service to our customers from start to finish".
Ronel Hendry
Office Ergonomics Risk Facilitator
Ronel is a certified industry specialist in Office Ergonomics Risk Facilitation with over 20 years of experience in ergonomic office chairs. Ronel is a devoted customer-focused individual who truly cares about her clients' wellbeing. Ronel places particular emphasis on offering solutions for back-related problems in the workplace. Nothing is more rewarding to Ronel than customer satisfaction. "Nothing is more satisfying to me than knowing that I have made a difference in someone's life whether in my work or social life. Having personally sustained a back injury I can relate to the pain and suffering that many of my customers are experiencing. With my ergonomic expertise, I implemented changes at work that enhanced my entire physical and mental wellbeing, and as a result, I've made it my mission to share my knowledge and provide solutions to my clients."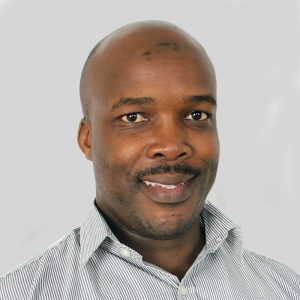 George Mashinini
Office Ergonomics Risk Facilitator
George has a long background in customer service and over 10 years experience in ergonomic office seating. George is a skilled Office Ergonomics Risk Facilitator and likes nothing better than giving customers an unforgettable experience. George has a wonderful way of interacting and helping customers find the best possible solution. "I genuinely believe that sales is not about selling anymore, but about building trust and educating. Great sales people are relationship builders who value and help their customers WIN!"
Xolani Mashego
Xolani joined us in 2016, and his role includes carrying out deliveries and installations. Xolani is a very "chilled" guy and approaches every situation with a sense of calmness. He is committed to his customer service role and in maintaining a high standard when interfacing with customers. "I enjoy being on the road and interacting with different people on a daily basis. I strive to always go the extra mile for our customers to deliver excellent service".
Marvin Mashifane
Service Technician and Deliveries
Marvin is considered our 'can-do' man. His commitment is unwavering as he is often the first one to arrive and the last one to leave. Over the past 7 years, Marvin has brought a determined attitude to the team when carrying out deliveries, installations and repairs. Many customers have specifically complimented Marvin for his friendly and professional service. "I believe that it's important to have a proactive attitude when it comes to customer service. It is my goal to make a difference in people's lives by providing a service that will make my customers smile. I will make sure that every job is done to the best of my ability".
Kagisho Mangolele
Internal Sales Administrator
Kagisho recently joined the Karo team and has an extensive track record in customer service. Kagisho has a knack for optimising sales processes and delivering outstanding results. With her experience and understanding of customer needs, Kagisho excels at coordinating sales operations, optimising processes, and ensuring top-notch customer service. "At the heart of exceptional customer service lies a commitment to professionalism, patience, and a 'people-first' attitude. As a team we strive to deliver service that is not only efficient and knowledgeable but also empathetic and understanding. Every interaction is an opportunity to make a positive difference in someone's day."