COVID-19 struck and my boss said, "Congratulations, you can work from home!" Working from home sounds grand, but are you equipped with the right chair? Do you even have an office chair in your home? "No problem", I said, "I will use the dining room chair, bar stool or the typist chair from the kids bedroom!" Days later my lower back is killing me, my shoulders are aching and my backside is numb. I never thought that sitting for the whole day was such hard work. Does this sound familiar? What actually happens when you sit?
COVID has ensured that working from home, either full-time or part-time, is here to stay, and we need to setup our home office accordingly.
My dad always said that you need the right tool for the job, so two questions come to mind. Firstly, "do you have the right chair for you home office", and secondly, "What is a good sitting position in your home office?"
The range of office chairs is huge, but how do you choose the right home office chair?
To try and make your choice a little easier, let's start by looking at the amount of time that you spend sitting on your chair in your home office every day. To simplify it, consider 3 categories, namely:
How many hours per day do you sit in your home office?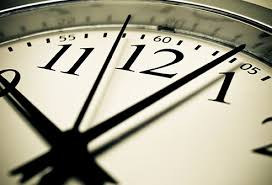 1. Sitting less than 2 hours per day
If you sit in your home office for less than 2 hours per day, it probably means that you might be dropping in to check your emails, doing some banking or browsing the web. You are on and off your chair in short spurts throughout the day.
For such an application, you really do not need a "sophisticated" office chair at home. What I mean by "sophisticated", is a chair with an adjustable back support, height adjustable armrests, and a swivel mechanism that you can lock in a number of angles to suit your personal requirements.
2. Sitting 2-5 hours per day in your home office
Now things are starting to get more serious and you could well end up sitting for longer than an hour at a time. I must point out at this stage, that if you are sitting for periods longer than an hour, it is advisable to change your position after 45 minutes. Stand up, walk around and take in some fresh air! This forces you to use different muscles groups which in turn gives your "seated" muscles a chance to revitalise by stimulating the blood flowing through them. The ultimate 'how to' video guide of exercises and stretches for workers at home and in the office.
The chair you need for this situation is quite different to the one that you would use for sitting less than 2 hours per day.
3. Sitting in your home office for more than 5 hours per day
Sitting for periods that accumulate to more than 5 hours per day requires a chair that will offer you the best support. A chair that is highly adjustable so that it can be setup to match your body, is essential. Why a High Back Office Chair is a Good Idea. Not only do you need to consider your chair but you also need to consider your workstation as a whole. Sitting correctly in your chair becomes null and void when you need to be a contortionist to access or view the required material on your work surface! Best practices for ergonomics in the workplace.
Conclusion
The longer you are sitting in your home office, the more important it is to have a chair that can be adjusted to your match your body. In general, the more adjustable features a chair has, the higher it's price. Can you justify the price? If the chair, together with your skeleton is not supporting you, then what is? If your muscles and ligaments are the primary support, then you are putting extra strain on your body. While this may not have a negative impact in the short term, in the long term it may lead to health-related issues and medical bills. Chances are that these will be more costly than a decent chair.
Lastly, the chair in your home office cannot be seen in isolation. You need to have a look at the total layout of your work surface, remembering that when you are seated, you do not want to be stretching or leaning for anything. 9 Tips to correctly setup your study chair and desk in your home office. What you require must be at your fingertips, up close and personal.